The Hotel Mayarì – Your family hotel in Murcia, Spain
At home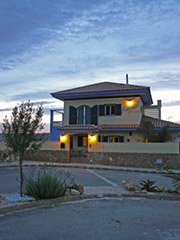 The design of the hotel is such that guests can enjoy the public areas in the company of friends and family or, if they prefer, they can choose a quiet corner in which to relax.
Personal attention at all times
Peace and relaxation
Tastefully decorated with attention to detail
Each room has it's own individual character
The café/bar opens to terraces with incredible sea views
The beaches of Calabardina and Aguilas
Numerous leisure activities available in the surrounding area
Cultural activities including exhibitions, Spanish classes and a small library service
You will be enchanted with …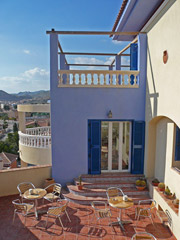 …the situation of the hotel and the details of it's décor. Built on the hillside at the foot of the impressive headland of Cabo Cope, the panoramic views are without equal.
The exterior of the building itself reflects the architectural details of the old houses of the region, from the vibrant colours to the antique brickwork of the garden walls, pathways and terraces. The tiles and blue shutters, together, reinforce the building's classical Mediterranean air.
In the interior you will find an attractive combination of both classical and modern décor, creating a warm and welcoming atmosphere.
Southern Sunsets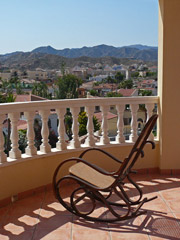 You will be enthralled by this incredible spectacle of nature and there is no better place from which to appreciate and enjoy it than our balcony which overlooks both the sea and the blue/green hills of southern Spain.
More than just a beach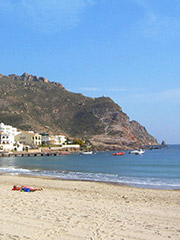 The hotel is approximately 5 minutes walk from the Calabardina beach; a little further, although still within walking distance, are other lesser known beaches.
A variety of leisure pursuits is available, both in the immediate vicinity and nearby, from interesting walks in the countryside or along the seashore, cycling, scuba diving or simply bathing in the warm Mediterranean sea. If you wish to go further afield, you can visit the nearby town of Águilas where you will find a cinema, shopping centre, gyms and a Spa.
More Information at location, environment and activities/sports.